RSC Energia bio
(March 2011)
Yuri Alexeyevich GAGARIN
Pilot-Cosmonaut of the USSR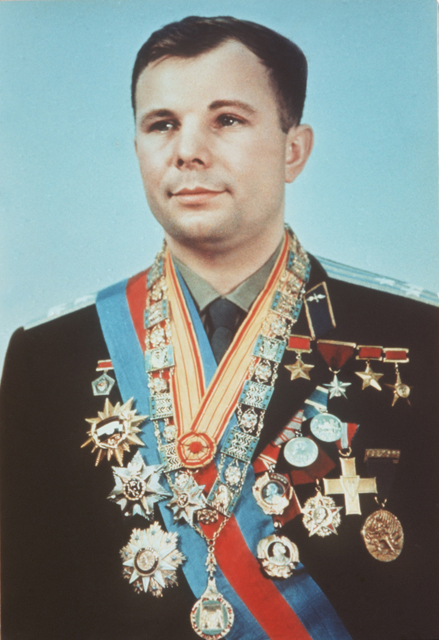 Date and place of birth: March 9, 1934, the village of Klushino Gzhatsk (now Gagarin) region Smolensk area, RSFSR (Russia).
Date and cause of death: On March 27, 1968 he and test pilot, Colonel V.S. Seregin died in a MiG-15 UTI crash during a routine training flight. The crash occurred near village of Novoselovo Kirzhach region Vladimir area. The exact cause of the crash was not determined.
Buried in the Kremlin wall on the Red Square in Moscow.
Education:
In 1941 he went to the first class of the secondary school in Klushino but did not finish it because of World War II. And only in 1943 he resumed his studies at school.
From 1945 to 1949 he studied at a secondary school in Gzhatsk (finished 6 classes). In 1945 the Gagarin family moved to Gzhatsk.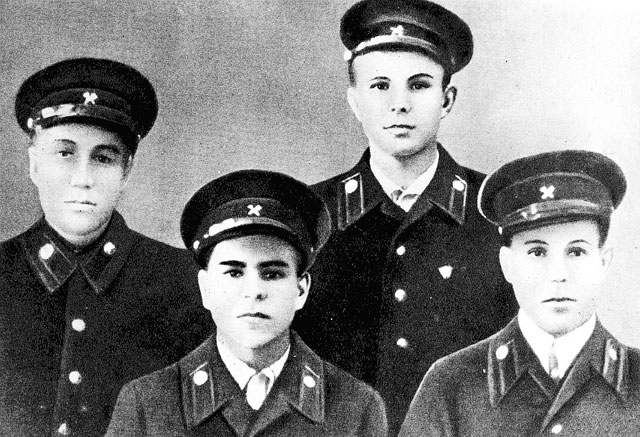 In 1949 to 1951 he was a pupil of trade school ?10 in the town of Lyubertsy Moscow Area and was specialized as a moulder-foundry worker.
In 1951 he finished the 7-th class at school of working youth ? 1 in Lyubertsy and was sent by Moscow Regional Department of Labour Reserves to Saratov Industrial Technical School for studies.
In 1951-1955 he was a pupil of Saratov Industrial Technical School specializing in foundry, got an honours diploma.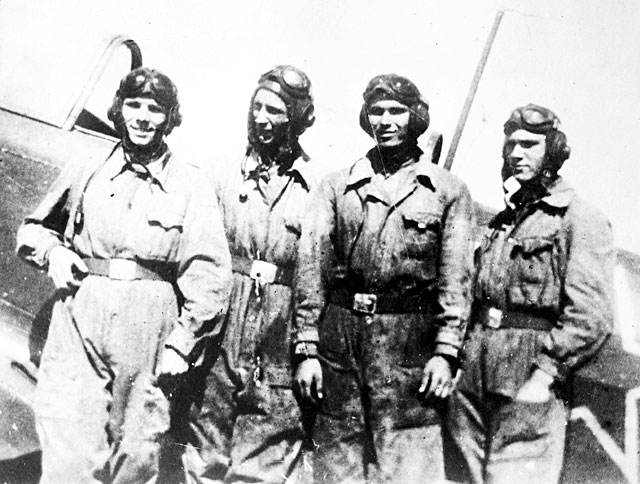 On September 4, 1954 - October 1, 1955 he took lessons in Saratov Regional AeroClub. He flied Yak-18, namely performed 196 flights and logged 42 hrs 23 min. Upon completing his training at the AeroClub he was sent to the 1-st Chkalov Higher Pilot School.
On March 14, 1955 he made the first jump (parachute PD-47) from a height of 800 m from Po-2.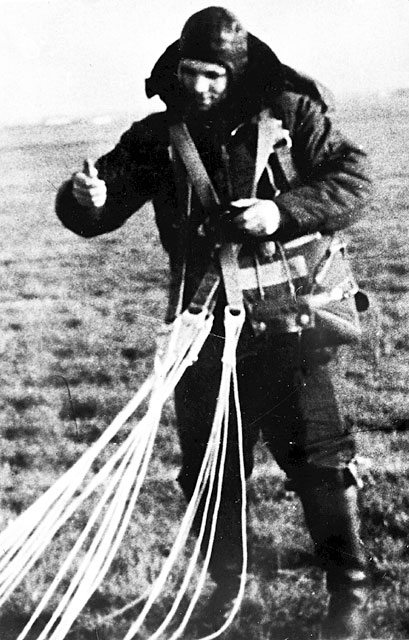 From October 27, 1955 to November 5, 1957 he was a student of the 1-st Chkalov Higher Pilot School after K.E. Voroshilov. On January 8, 1956 Yuri Gagarin took the military oath. He passed graduation examinations in theoretical courses with excellent marks. He flied such aircraft as Yak-18 and MiG-15bis (the total flight time was 166 hrs 41 min, 586 flights).
From September 1, 1961 to March 2, 1968 he was a student of Air Force Engineering Academy (AFEA) after N.E. Zhukovskiy, the engineering department. On February 17, 1968 he defended a diploma paper. Graduated from the Academy with honours specializing in the Manned Air and Space Vehicles and Engines for them and was qualified as a pilot-cosmonaut and an engineer.
Author of books: "Road to Space" (1962), "I See the Earth" (1976), co-author of book "Psychology and Space " (1971).
Activity before enlistment in the cosmonaut detachment:
From November 5, 1957 he was at the North Fleet Air Force commander disposal.
From December 29, 1957 to the cosmonaut detachment enlistment he was a pilot of fighter aviation regiment 769 of North Fleet Air Force fighter aviation division 122, Luostari-Novoe Murmansk Area.
On October 24, 1959 he was appointed as master pilot. By October 1959 his total flight time was 265 hours.
Service in cosmonaut detachment:
On March 7, 1960 by Order of Air Force Commander-in-Chief ?267 he was enlisted as a listener-cosmonaut in AF CTC cosmonaut detachment.
On January 25, 1961 he was appointed cosmonaut and qualified as AF cosmonaut.
From May 23, 1961 Yuri Gagarin was detachment 1 commander, senior instructor-cosmonaut.
Since January 16, 1963 he was the cosmonaut detachment commander, senior instructor-cosmonaut.
Since December 20, 1963 Yuri Gagarin was CTC Deputy Director responsible for space flight training, Head of Space Flight Training Department.
Since March 20, 1964 he was Head of Department 3, senior instructor-cosmonaut, CTC Deputy Director.
Since March 14, 1966 he was CTC Deputy Director responsible for space flight training, senior instructor-cosmonaut.
On April 15, 1968 Yuri Gagarin was removed from the officer list of the USSR AF as a person died on duty.
Space training and flights:
From March 16, 1960 to January 18, 1961 he passed general space training.
On October 11, 1960 by Order of AF Commander-in-Chief ? 00176 he was enlisted in the group to train for the first manned flight onboard the Vostok spacecraft together with V. Bykovskiy, G. Nelubov, A. Nikolaev, P. Popovich and G. Titov.
October 1960 - April 1961 - direct training within the group for a flight.
On April 8, 1961 by decision of State Commission he was appointed the Vostok SC pilot.

Yuri Gagarin performed his first spaceflight on April 12, 1961 as the Vostok SC pilot. The descent vehicle with the cosmonaut landed near the village of Smelovka Ternovsk region Saratov area.
The flight duration was: 1 hr 48 min.
His call sign was Kedr.
From September 1965 to April 1967 he passed training for a flight as commander of the active Soyuz SC (7?-??) as a member of crew-2.
On April 23, 1967 he was a backup of V. Komarov Soyuz-1 SC commander.
Honourary titles:
A Hero of the Soviet Union (April 14, 1961), Pilot-Cosmonaut of the USSR (April 14, 1961), Honourary Radio Operator (1962). Merited Master of Sports (namely, running, 1961).
Government awards
Gold Star Medal of the Hero of the Soviet Union (1961), Order of Lenin (1961), Medal for Development of virgin lands (1961) and 4 jubilee medals.
Awards of foreign countries:
The following Medals: Gold Star Medal of the Hero of Socialist Labour of PRB and Order of George Dimitrov (1961), Gold Star Medal of the Hero of Socialist Labour of CSR (1961), such Orders as Cross of Grunwald First Class (1961, PPR), Playa Giron Order (1961; Cuba), Aeronautics Service Order (1961, Brazil), order of State Banner of HPR (1961), Necklace of Nile Order (1962, UAR), Order, Badge and Big Ribbon of the African Star for the following Order: Light in Darkness (1962, Liberia), Hero of Labour of DRV (1962), Order of the Star Second Class (Indonesia, 1961), Order of Carl Marx (1963, GDR).
Decorations of scientific and public organizations:
Tsiolkovskiy Gold Medal (Academy of Sciencess of the USSR), De Lavaux Medal (Aeronautics Federation), Gold Medal and Honours Diploma of the International Association Man in Space, Gold Medal and Honours diploma of the Italian Association of Cosmonautics, Distinguished Distinction Gold Medal and Honours Diploma of the Royal AeroClub of Sweden, Gold Medal of the British Society of Interplanetary Communication, Big Gold Medal and a diploma of Aeronautics Federation, Galaber Astronautics Prize for Distinguished Services in Space Exploration (1963), Gold and Silver medals of astronomical observatory and planetarium in Stara Zagora (Bolgaria), Columbus Medal (Italia), Gold Badge of the Central Committee of the Communist Party of Finland (1961), Communard Medal March 18, 1871 (France, 1963), Puteaux Gold Medal (France, 1963), Saint-Denis Gold Medal (France), Medal in honour of proclaiming Yu.A. Gagarin the first honourary member of the united trade union of steel founders of England and Ireland (Manchester, 1961), LYCLSU CC Badge for Active Work in the Young Communist League (posthumously, 1970), Korolev Medal of the Aviation Sport Federation of the USSR (posthumously, 1972), Korolev Medal of OKB-1 Enterprise Scientific Council (1967), breastplate and diploma for Active Propaganda of Cosmonautics Achievements, Ideas of K.E. Tsiolkovskiy of the State Museum of Cosmonautics History after K.E. Tsiolkovskiy (posthumously, 1974), Medal for Active Propaganda of K.E. Tsiolkovskiy Ideas and Cosmonautics (posthumously, 1974), Badge of the Honourary Builder of Komsomolsk, 1932-1957 (1962), diploma of Exhibition of Economic Achievements of the USSR for Development and Introduction of Technology (1967).
Honourary citizen of the following towns: Kaluga (1961), Lyubertsy (posthumously, 1987), Novocherkassk, Sumgait, Smolensk, Vinnitsa, Novozybkovo and Novozybkovo Region of Bryansk Area (1966), Sevastopol, Saratov (1967), Leninsk (now Baikonur, posthumously, 1977) - all these towns are the towns of the USSR, as well as Sofia, Pernik (1966), Burgas (1966) are the towns of PRB, Athens (Greece), Famagusta, Limassol (Cyprus), Saint-Denis, Puteaux (1963, France), Tren?ianske-Teplice, Martin (1961, CSR).
Yu.A. Gagarin received gold keys to the gate of such cities as Kair and Alexandria (1962, Egypt) for perpetual storage.
The following was named Yu.A. Gagarin: The town of Gagarin (former Gzgatsk and Gagarin Region (former Gzhatsk Region) of Smolensk Area. His name was given to the memorial museum built in the town of Gagarin, the Red Banner Military Air Academy in the town of Monino, the Cosmonaut Training Center. The research ships, schools and technical schools, Yakutsk Regional Printing-House have his name. The bronze bust of Yu.A. Gagarin is installed in Moscow on the Avenue of Space Heroes. The monument in the Star City (unveiled in 1971). The bronze bust of a 15-year Yu.A. Gagarin is installed on the 2-nd site of the Baikonur cosmodrome. There are monuments in Moscow (on the Gagarin square), in Gagarin, Leninsk (now Baikonur) on the square having his name, in Sofia, at Yu.A. Gagarin Thermo-Electric Power Station in Visonta, Hungary (1973). The name of Gagarin is given to the crater on the back side of the Moon and small planet ?1772.
Based on data of book "The Soviet and Russian Cosmonauts, 1960-2000"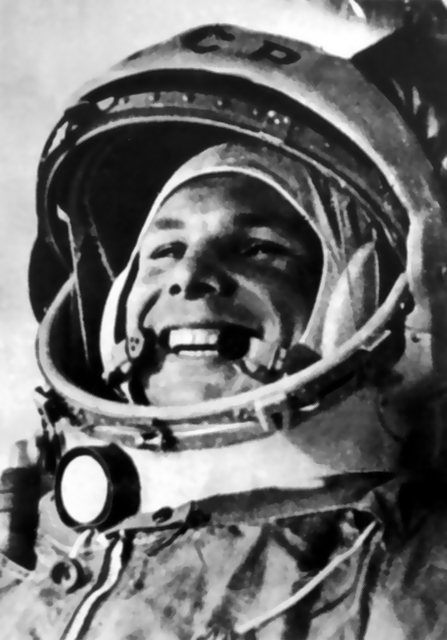 .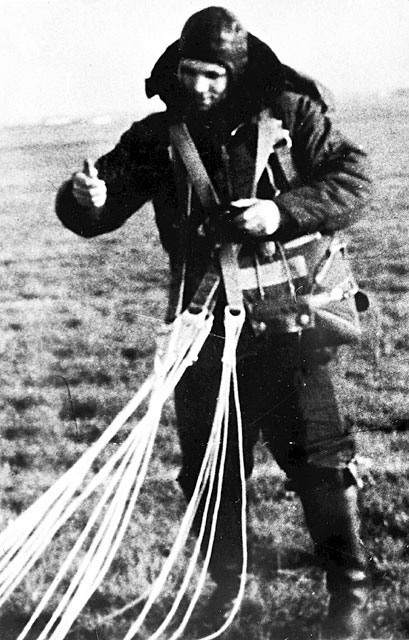 .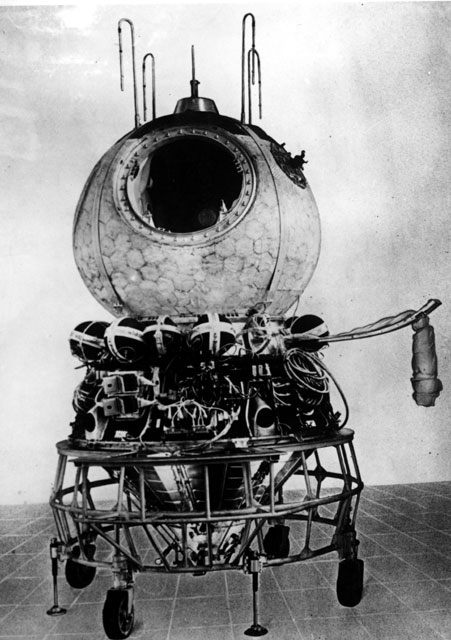 .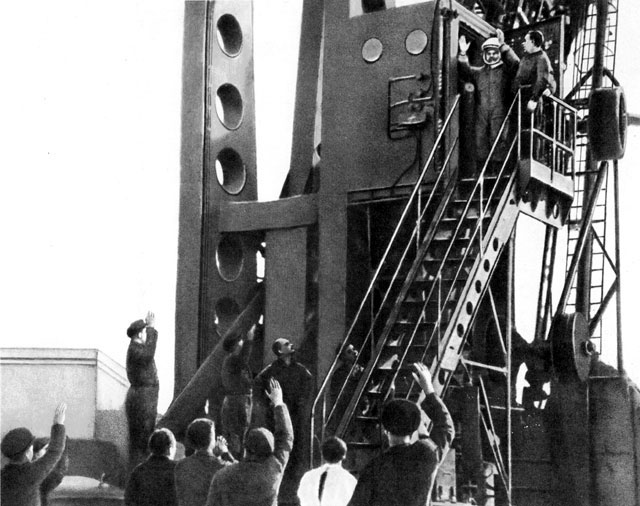 .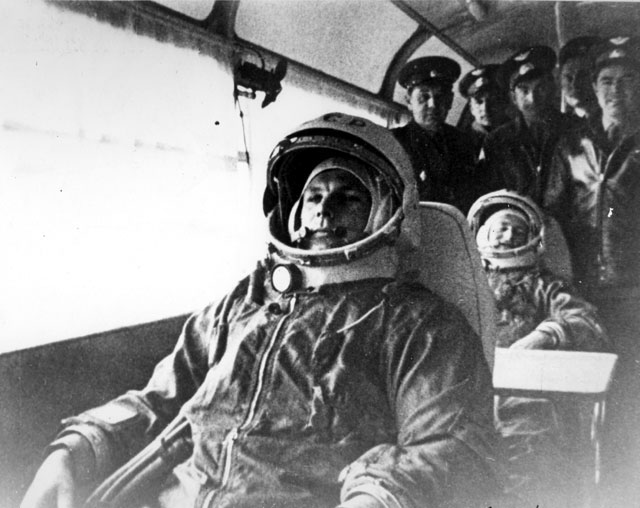 .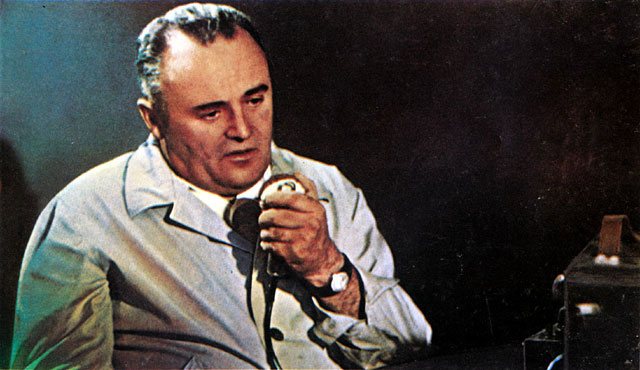 .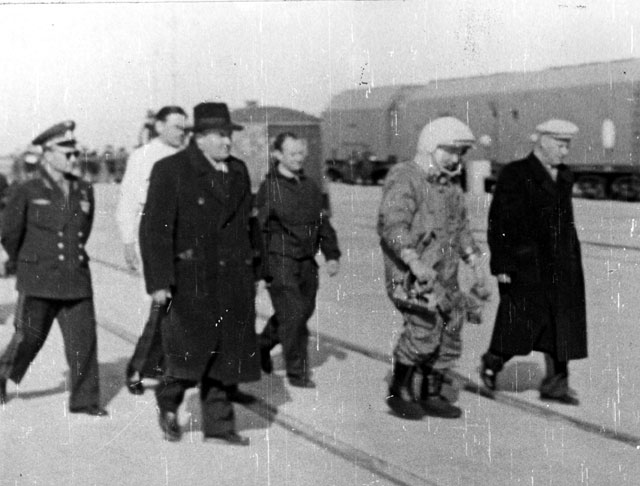 .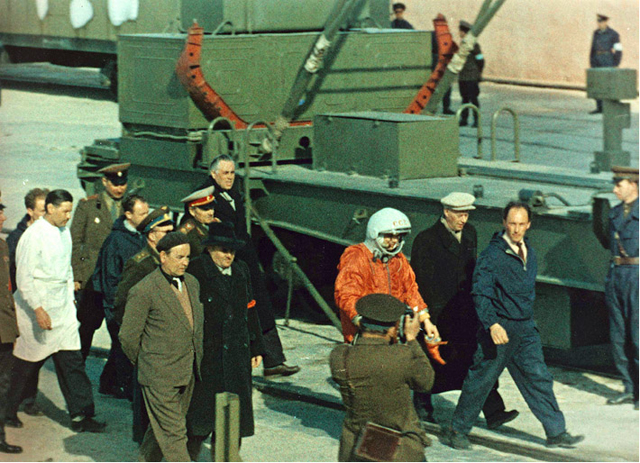 .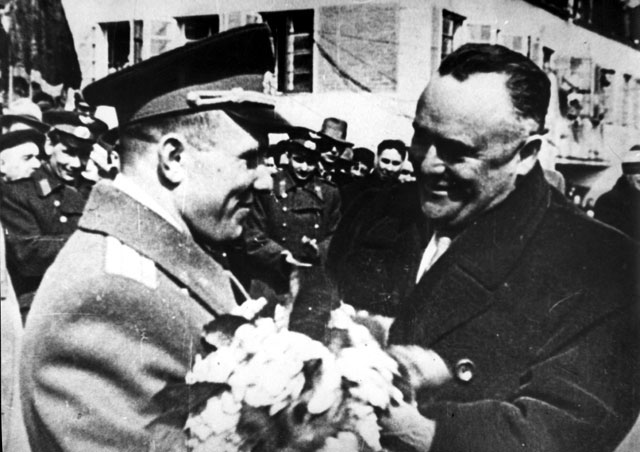 .
.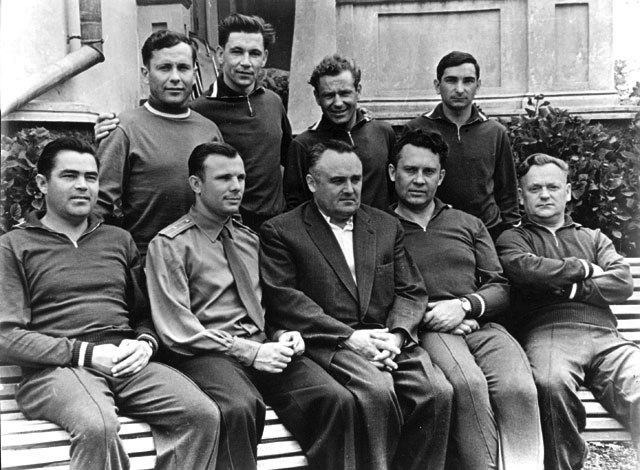 .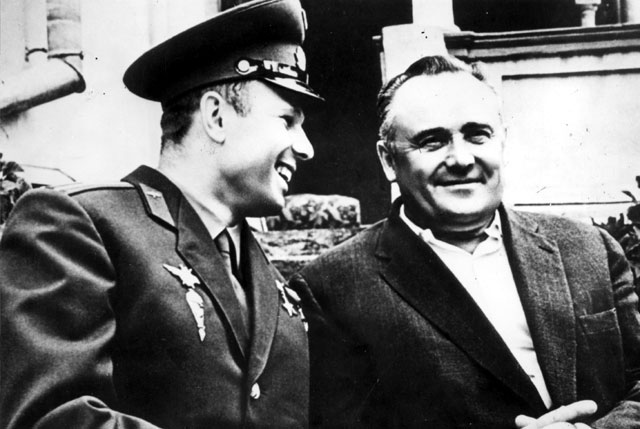 .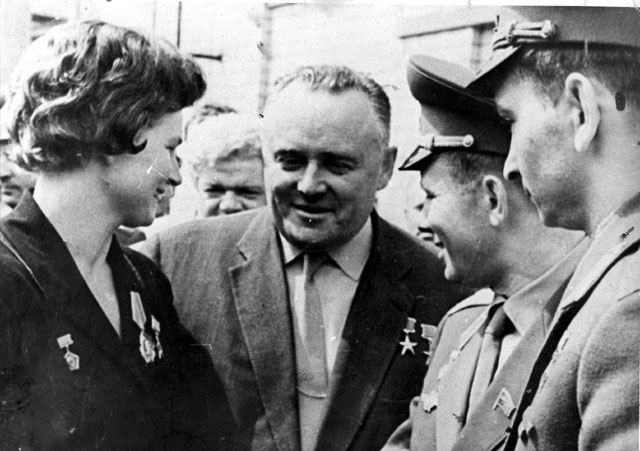 .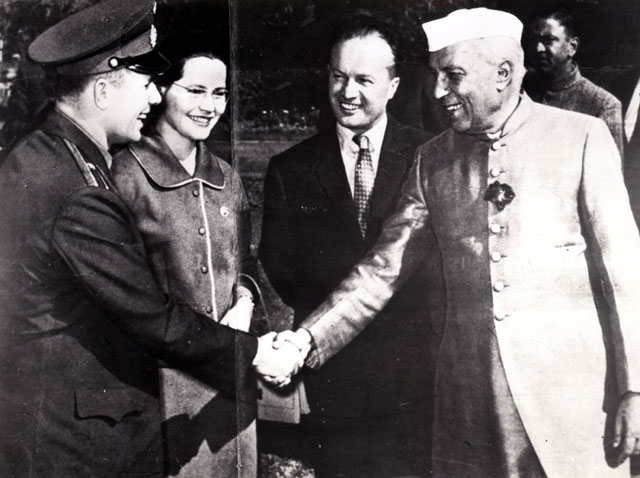 .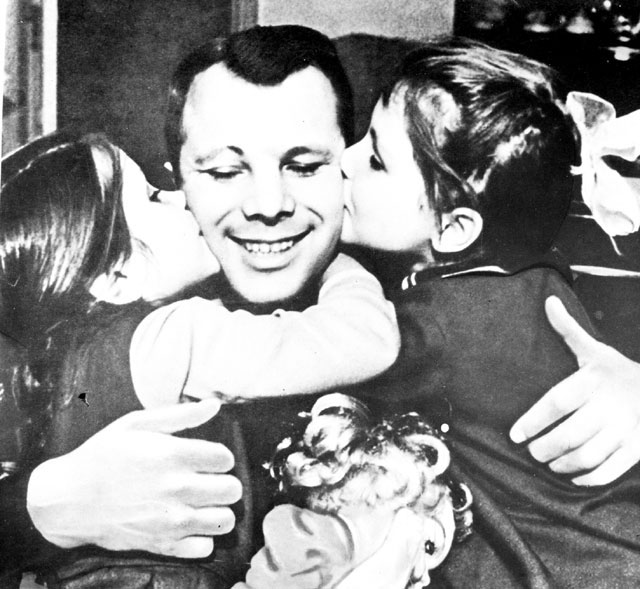 .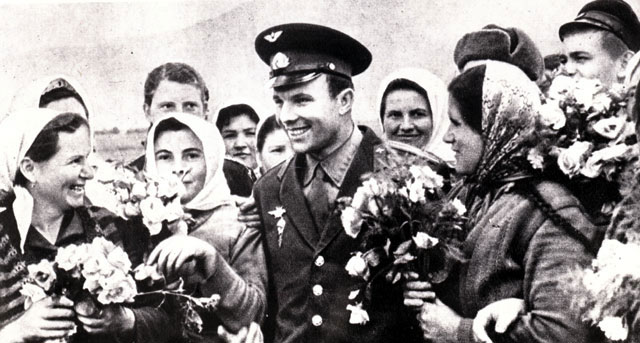 .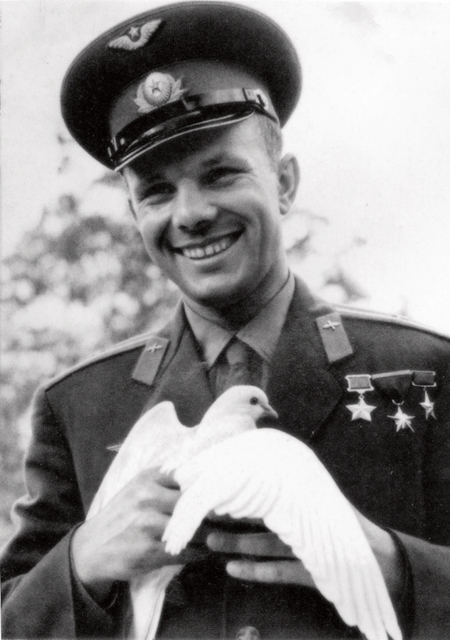 Photos RSC Energia